The Clay College Gallery building is temporarily closed but please join us online instead, where you can browse our current exhibition.  Jess, our knowledgeable and resourceful Gallery Assistant, is available for questions or enquiries regarding any items you are interested in.  Please email her at  contact@claycollege.co.uk
Welcome to The Clay College Gallery.
Our current exhibition is Soda and Wood. This online show will feature work by John Jelfs, Sabine Nemet, Richard St. John Heeley, Ruthanne Tudball and John Mackenzie.
You can browse the ceramics that are for sale by visiting our online Shop where we are also selling mugs from the new College Ware, aprons and tools.
The Clay College Gallery is located within the ground floor of the Clay College building at Middleport Potteries Burslem, Stoke-on-Trent.
The purpose is to showcase the work of leading studio potters within Stoke, to showcase the work of current students and to allow students to learn directly about selling work by giving them a live opportunity to do it.
The College hosts around 5-6 different exhibitions a year of 8-9 potters at a time. Each exhibition tries to show the breadth of contemporary practice around a specific theme, sometimes following specifically what the students are studying.
If you want to stay up to date with the exhibition programme please add yourself to the mailing list below. To find out more about the exhibition click on the flyer.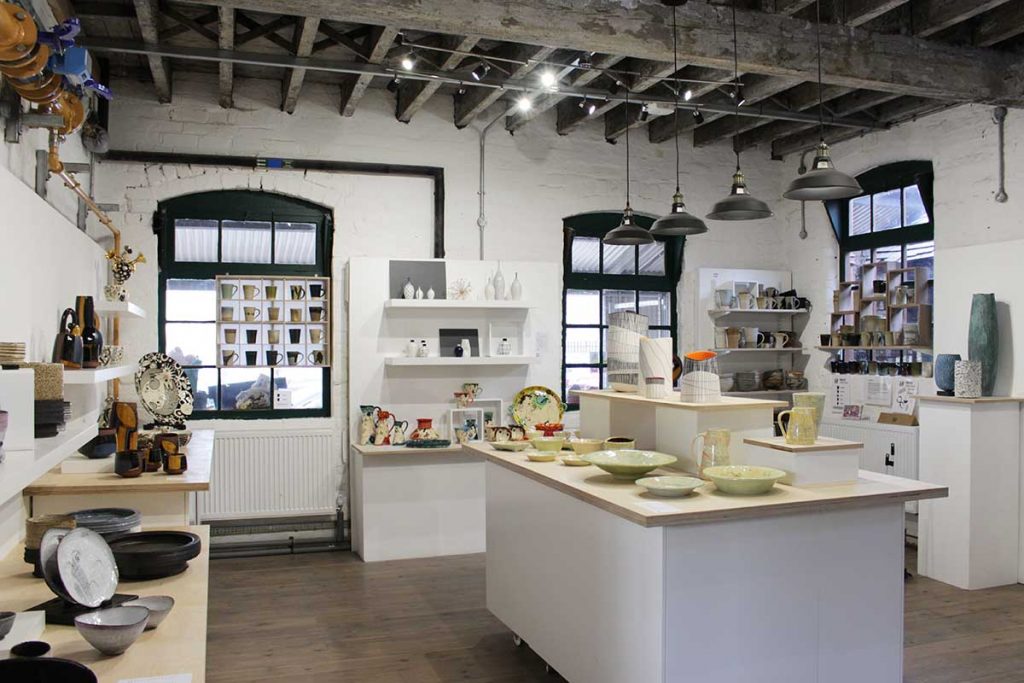 Sign up to our mailing list and receive updates on future class dates.
[/vc_row_inner]