GALLERY
For the first time, we will be opening the new Trustees and Tutor exhibition virtually- here on the website!
Pots will be live on the website to view and purchase at 10am, Saturday 4th April and we will be posting here on instagram and Facebook throughout the day.
There will be work by Lisa Hammond MBE, Matthew Blakely, Karen Bunting, Darren Ellis, Elaine Wells, Kevin Millward, Brian Dickenson, Andy Mason and Will Broughton.
Visit our webshop from Saturday 4th April to view the pots for sale: https://www.claycollegestoke.co.uk/trustees-and-tutor/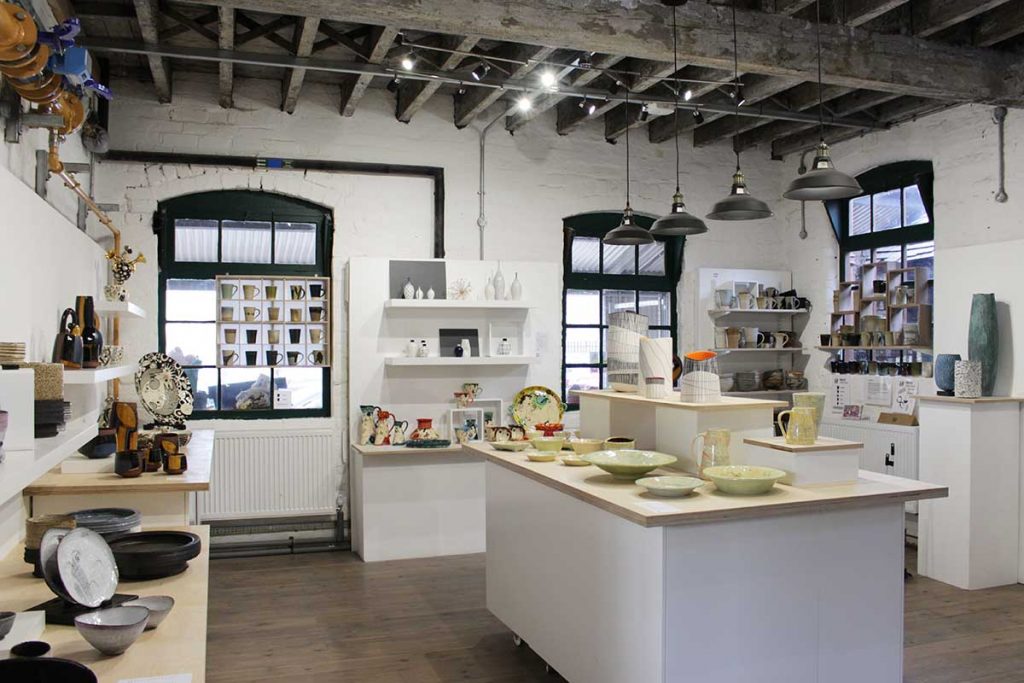 The Clay College Gallery is located within the ground floor of the Clay College building at Middleport Potteries Burslem, Stoke-on-Trent.
The purpose is to showcase the work of leading studio potters within Stoke, to showcase the work of current students and to allow students to learn directly about selling work by giving them a live opportunity to do it.
The College hosts around 5-6 different exhibitions a year of 8-9 potters at a time. Each exhibition tries to show the breadth of contemporary practice around a specific theme, sometimes following specifically what the students are studying.
If you want to stay up to date with the exhibition programme please add yourself to the mailing list below. To find out more about the exhibition click on the flyer.
Sign up to our mailing list and receive updates on future class dates.
[/vc_row_inner]