The Clay College gallery will be re-opening on Monday 12th April with our Pots for Food Exhibition.
This exhibition celebrates pots that are used for everyday rituals, featuring work by Mike Dodd, Nick Membery, Josie Walter, Russell Kingston, Winchcombe Pottery and Chris Barnes.
Due to the current restrictions, we are sadly unable to hold an official opening event, but we would like to invite you to visit during Middleport Pottery's Opening Hours. The exhibition will also be available to view and purchase from on the Clay College Website.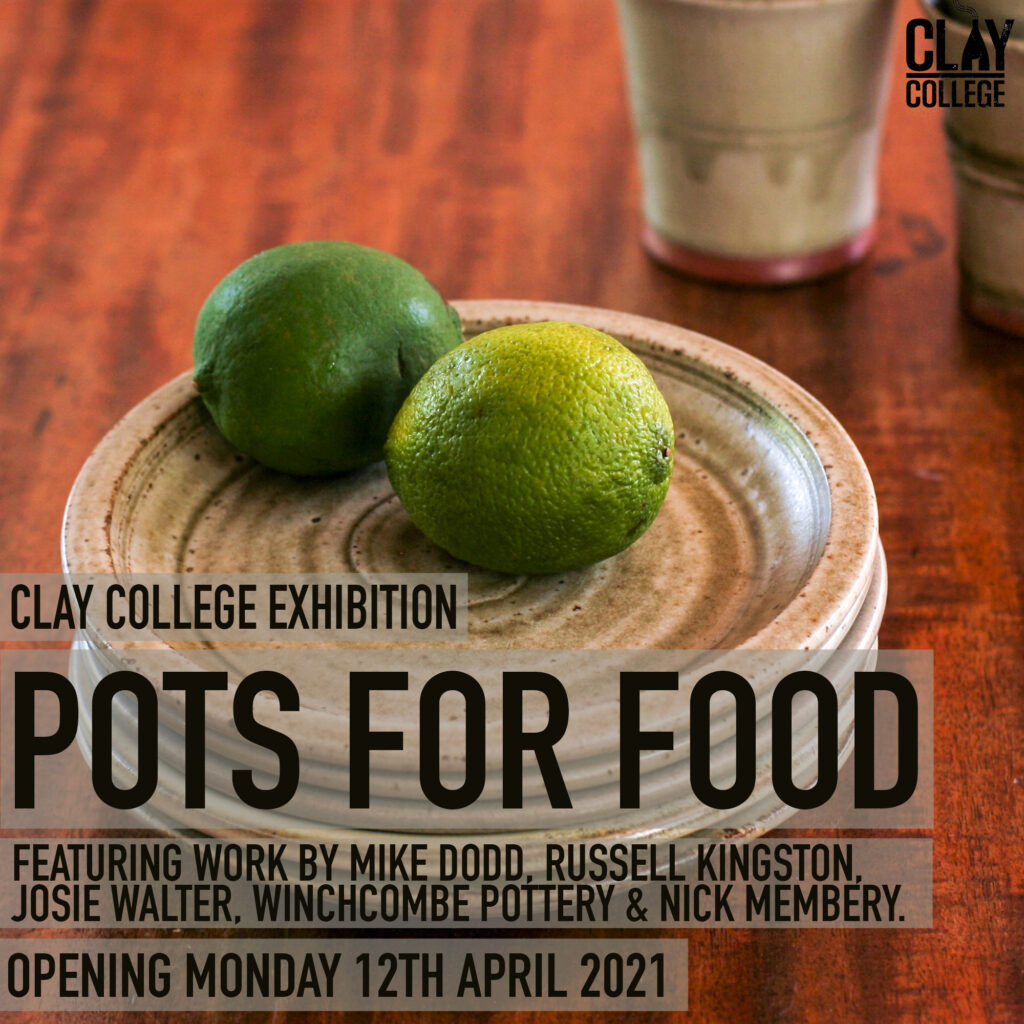 If you have any queries, please do get in touch sending an email to contact@claycollegestoke.co.uk or by calling us on 01782 969792