Gallery Opening Hours: Wed-Sun 10am – 4pm
Clay College, Middleport Pottery, Port Street, Burslem, ST6 3PE – Plan your visit here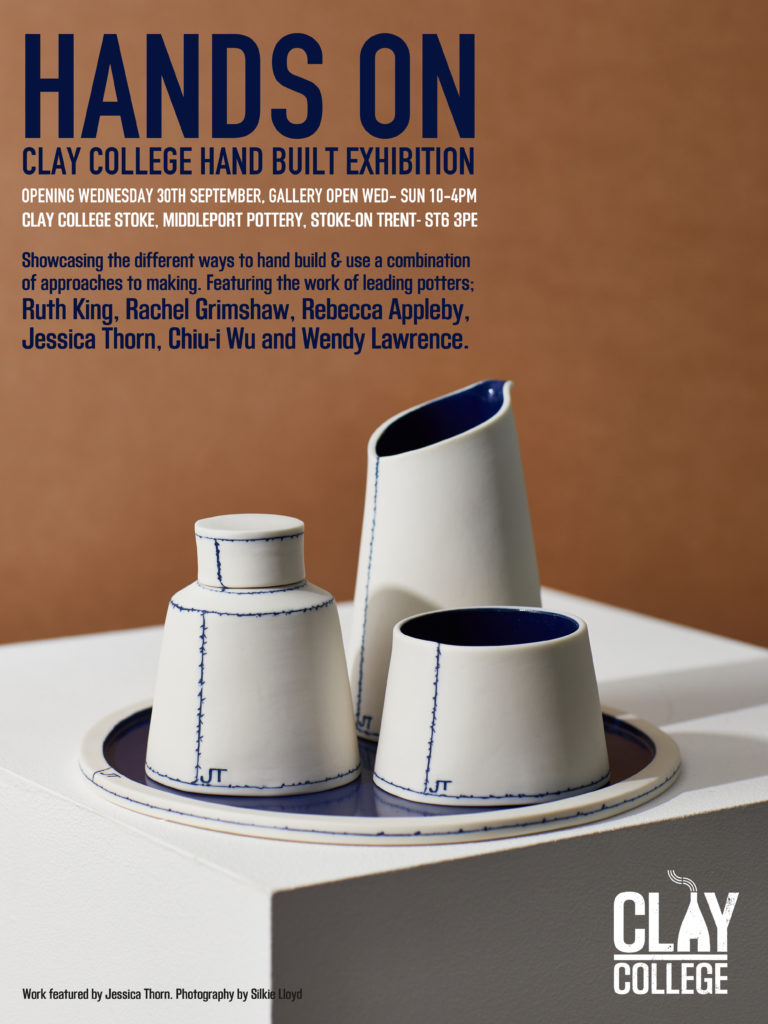 The College hosts around 5-6 different exhibitions a year of 8-9 potters at a time. Each exhibition tries to show the breadth of contemporary practice around a specific theme, sometimes following specifically what the students are studying.
If you'd like to stay up to date with the exhibition programme please sign up to the mailing list below.
COVID-19: We ask you to wear a mask when entering the gallery, we can provide gloves if you would like to handle any pots.
Jess, our knowledgeable and resourceful Gallery Assistant, is available for questions or enquiries regarding any items you are interested in.  Please email her at  contact@claycollege.co.uk
You can browse the ceramics that are for sale by visiting our online Shop where we are also selling mugs from the new College Range, aprons and tools.