Brief History
Over the past decade there has been a decline in ceramics education in the UK and the Ceramic Community is facing a major crisis. Many ceramics departments have closed and remaining courses have a multi-disciplinary approach and production techniques are marginalised in favour of concept and design.
It takes years to train a studio potter. Unfortunately, many art colleges are finding it difficult to offer throwing in any meaningful way, so it is more important than ever for a student wishing to make functional and studio pots to have the opportunity of an apprenticeship with an experienced professional potter.
Clay College Stoke was founded by Lisa Hammond and the Trustees of Adopt a Potter, with the support of the ceramics community, from master potters worldwide to the Stoke ceramic industry.  Our supporters recognise that the future of British Studio Pottery hangs in the balance.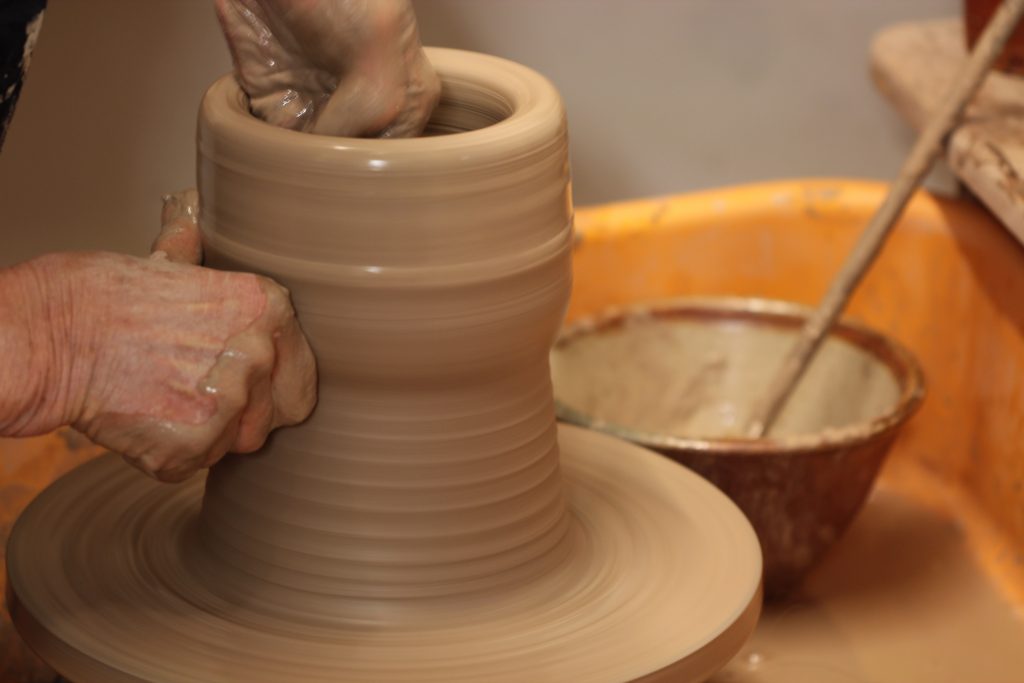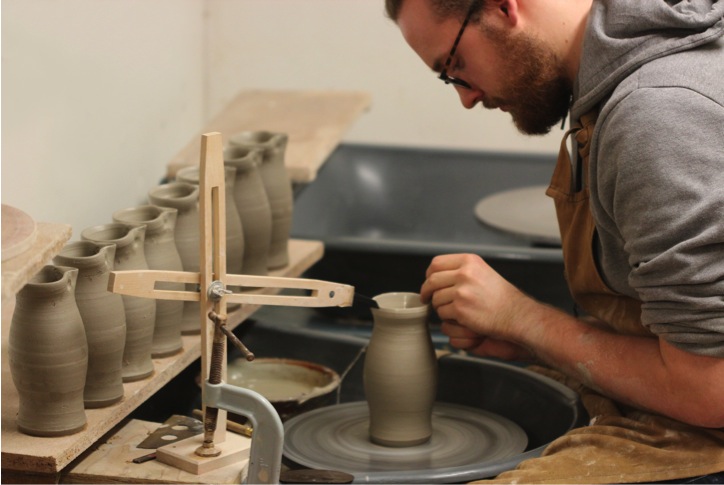 Adopt a Potter – Helping the Next Generation
Adopt a Potter was founded in 2009, the original idea for the Trust came from an experienced potter – Lisa Hammond – who has a tradition of taking apprentices at her studio in London. Adopt a potter supported potters taking on apprentices. Giving apprentices the opportunity to work alongside master potters and embark on useful career paths
The original aim of Adopt a Potter, which has been funding one-year placements with master potters and ceramicists since 2009, was simple:  to help graduates to bridge the skills gap between the completion of higher education courses and the setting up and successful running of their own studios, by helping them to develop the necessary practical, technical and business skills.  But the closure of our most important and established ceramic departments and the prioritisation of concept to the exclusion of practical skills in the remaining courses, mean that this model is no longer sustainable. Many graduates no longer have the skills to go straight into an apprenticeship.  At the same time, our Master Potters will soon be too old to teach.
Our aim is to safeguard the future of studio pottery by providing a forum for our aging master craftsmen and women and the best of international makers to pass on their practical wisdom and tangible skills to the next generation of master potters.
Clay College is a unique independent college, delivering a two-year full time diploma course, in the heart of the Potteries. It opened its doors on September 11th 2017.
Our Mission:
To teach practical pottery techniques to an international standard

To develop highly-skilled, self-sufficient and diverse makers

To augment and protect the renowned status of British studio ceramics
Our students are taught all aspects of throwing, design, hand-building, decoration, glazing, kiln building and firing, augmented by modules focusing on business, sales and marketing.  Our course is designed to create self-sufficient potters and our graduates will be uniquely qualified to start their careers with sound practical, material, design and business knowledge. The college also provides a forum for world-renowned master potters to pass on their skills, knowledge and techniques to the next generation.
Alongside the two-year course, we provide evening classes for the local community as well as short courses and masterclasses and we intend to engage with local colleges and youth groups to help revive interest in pottery amongst the young.  We are bringing the best of national and international makers to Stoke to share their knowledge and skills. This year we have Masterclasses by Ken Matsuzaki, Akiko Hirai, Lee Kang-Hyo, Phil Rogers, Walter Keeler and Clive Bowen.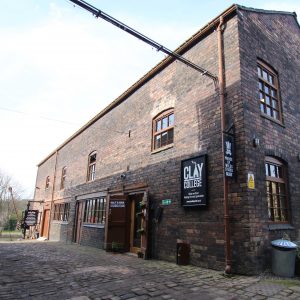 Clay College is located at Middleport Pottery in Stoke on Trent, the heart of the Potteries. The College is a self contained stand stand-alone building which was restored by, The Prince's Regeneration Trust and is now owned and managed by the UK Historic Building Preservation Trust (UKHBPT).  
The ground floor of the building houses the electric kilns, glaze studio and gallery and the on the first floor there is the main throwing studio, library, office and kitchen area. The Middleport Pottery site the College also has a number of gas kilns and a Soda kiln. The College also has within close proximity to a space for kiln building that already houses a wood-fired train kiln built in the summer of 2018 with Steve Harrison, a renowned Australian potter. This site will be used for future wood and experimental kiln builds.
The advantage of the Middleport Pottery site is that students can immerse themselves in a lively ceramics community with both commercial and artisan potteries on their doorstep, whilst through their studies, helping to ensure that the Middleport Pottery remains relevant in the future.
As an independent, UK registered charity, we do not receive any public funding, relying on tuition and course fees and support from individuals, trusts, foundations and companies to continue our work.
If you would like to support Clay College and its future development, please consider how you can help us by buying from the gallery, signing up for a course, becoming a patron or supporting our ongoing fundraising for student bursaries, work within the local community and the artist in residence project.  
Clay College is a recognised trading name for Adopt a Potter, Maze Hill Pottery, The Old Ticket Office, Woodlands Park Road, London, SE10 9XE
Adopt A Potter Registered Charity No. 1130164