Ken Matsuzaki Masterclass
Clay College Stoke is very pleased to announce its first Masterclass. This is a unique opportunity to see and work with Matsuzaki Ken and five other internationally renowned Japanese potters. The Masterclass will be made up of a two, separately bookable days, and will be hosted by Potclays in Stoke on the 5th and 6th June. 
Kindly supported by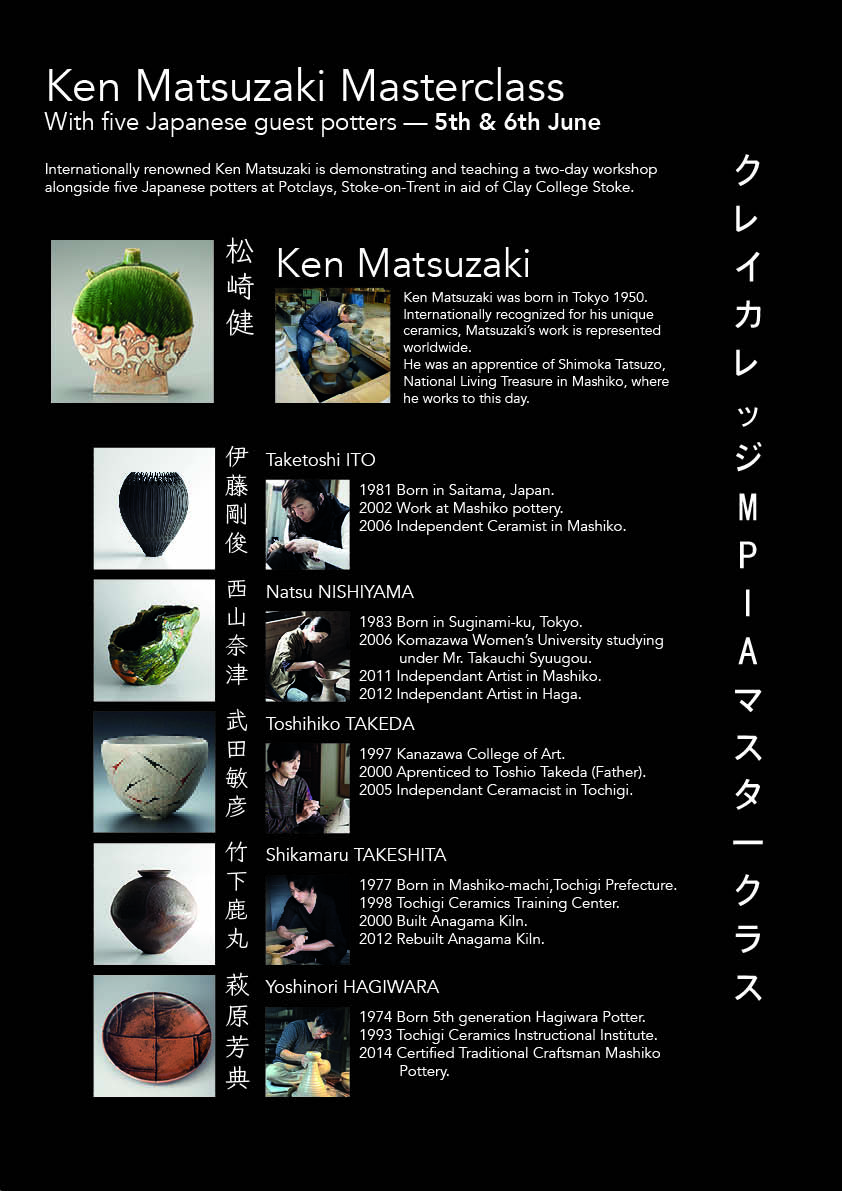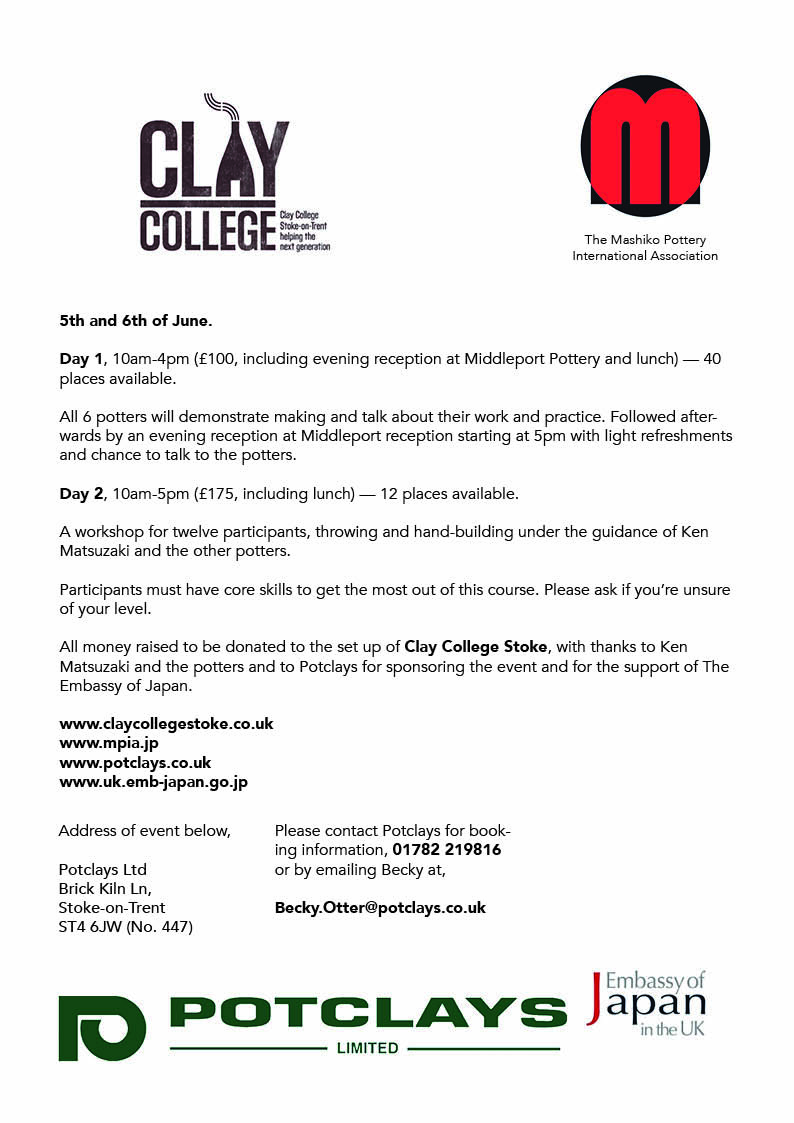 Places are strictly limited. To book please contact Becky on Becky.Otter@potclays.co.uk or Potclays on 01782 219816.
All proceeds will be donated to Clay College Stoke.
Akiko Hirai Masterclass
Clay College Stoke is pleased to announce the first Masterclass that will be held at its home, Middleport Pottery, Stoke on Trent.
The Masterclass will run from Friday the 27th to Sunday 29th August 2017. Each day 10am to 5pm.
Places are limited to 14 and demand is likely to be high, so prompt booking is recommended. Please download the booking form Akiko Booking Form