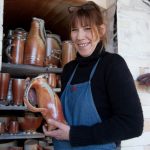 Lisa is regarded as one of the UK's leading studio potters and has a reputation for being the most driven of potters and for constantly challenging her practice.   Her work is represented widely in museums and collections worldwide.
Lisa has worked in Greenwich, London, since 1979 and in her present studio, Maze Hill Pottery since 1994, with the exception of a year spent working and teaching in Australia and 3 years when she help set up a studio and gallery in Devon which are still thriving. She has also worked to commission: she made ceramic work of Turner prize nominee Roger Hiorns, has designed and made for the National Gallery and for several Michelin-starred chefs.
From 1980 to 2008, Lisa taught and lectured at many of the UK's best known ceramic departments, most notably Goldsmiths, University of London for 12 years, pioneering the teaching of soda glaze firing.
In 1998, Lisa started taking on apprentices from all over the world. All 12 full-time apprentices are still working and making a living in ceramics. As the Founder and Chair of Adopt a Potter, she has also been responsible for 13 funded apprentices since 2009.
She is a Fellow of the Craft Potters Association of Britain and was its Vice Chair for three years during her 9-year term on the Council. In 2016, she was awarded an MBE for services to Ceramics and Preservation of Craft Skills.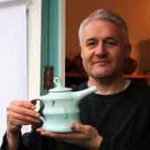 Matthew Blakely has been a professional potter for twenty three years. Born in the UK, he emigrated to Australia and studied Ceramics at The National Art School in Sydney, winning the State Medal. In 2002 he returned to the UK setting up a pottery in Lode, near Cambridge, building self-designed gas and wood kilns. He is a Fellow of the Craft Potters Association and served as a Council member for over seven years.
Having established himself as a maker of gas and Wood fired functional pots, he was awarded an Arts Council grant in 2010 allowing him to develop a materials based approach to his work. In this he explores the link between the development of pottery and the geology of particular locations, creating pieces entirely from rocks and clays collected in specific sites around the country. This approach takes Ceramics back to its essence and illustrates a new way of looking at the geology of Britain. The impurities and, often, rare minerals present in these materials, in combination with the process of wood firing, gives his work a unique character and depth.
Matthew also runs regular classes and weekend workshops and is passionate about sharing his knowledge and experience.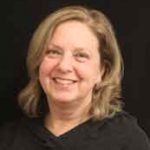 Lesley is an investment professional with over twenty five years experience in financial markets. Having managed Asian equity portfolios for two large UK life assurance companies before becomingone of three founding directors, as well as Company Secretary, of a boutique asset management company, she adds to the Financial and Governance skill set of the Trustees.
Prior to her City career, Lesley was a secondary school teacher and has maintained her interest in education as a Governor of a primary school in the East End of London. She is a hobbyist potter and has been attempting to develop her skills at the craft for a number of years!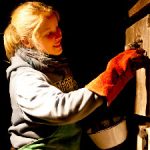 After completing her ceramics degree at UWIC in 2010, Fleen moved to Gower peninsula in Wales to live and work with Micki Schloessingk. What started out as a year's funded apprenticeship lead on to further years working together.
Having moved to the Forest of Dean, she continues to make my own pottery making functional pots for the kitchen and home with simple stamp decoration. Fleen aims to make pots that both enhance and are enhanced by food, and which add joy to the daily rituals in the kitchen and home.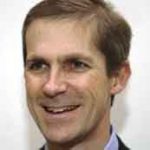 Julian Miller is a solicitor and partner of the international law firm, DAC Beachcroft LLP, with thirty years' experience working in financial services. He adds to the commercial and financial skillset of the trustees.
Julian is a former director of the Craft Potters Association serving under the chair Karen Bunting, together with Lisa Hammond and Matthew Blakely. The CPA is the UK's leading ceramics organisation, with a gallery in Bloomsbury, and it produces the magazine Ceramic Review. The CPA also runs an association for professional potters and associates, and holds three selling fairs annually.
Julian is also a keen collector of contemporary studio ceramics, starting his collection in Australia in the 1980s. HIs collection includes works, including commissioned pieces, by Duncan Ross, John Ward, David Frith, James Outibridge, Ruth King, Jin Eui Kim and others.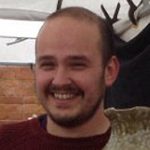 Darren studied a foundation course at Kirklees College where he developed his interest in ceramics before moving to Wolverhampton University where he developed a passion for salt and soda kilns. He was apprenticed to Lisa in Maze Hill and Devon where he developed his skills.
Darren produces small batches of domestic ware for cooking, serving and presenting food working from Maze Hill Pottery. His pots are fired in a reduction atmosphere, alternating between Wood and Gas Kilns with the glazes consisting of Celadon, Nuka & Ash on a stoneware body. He teaches private classes during the week and is also the Technician at the Institute of Making, University College London.