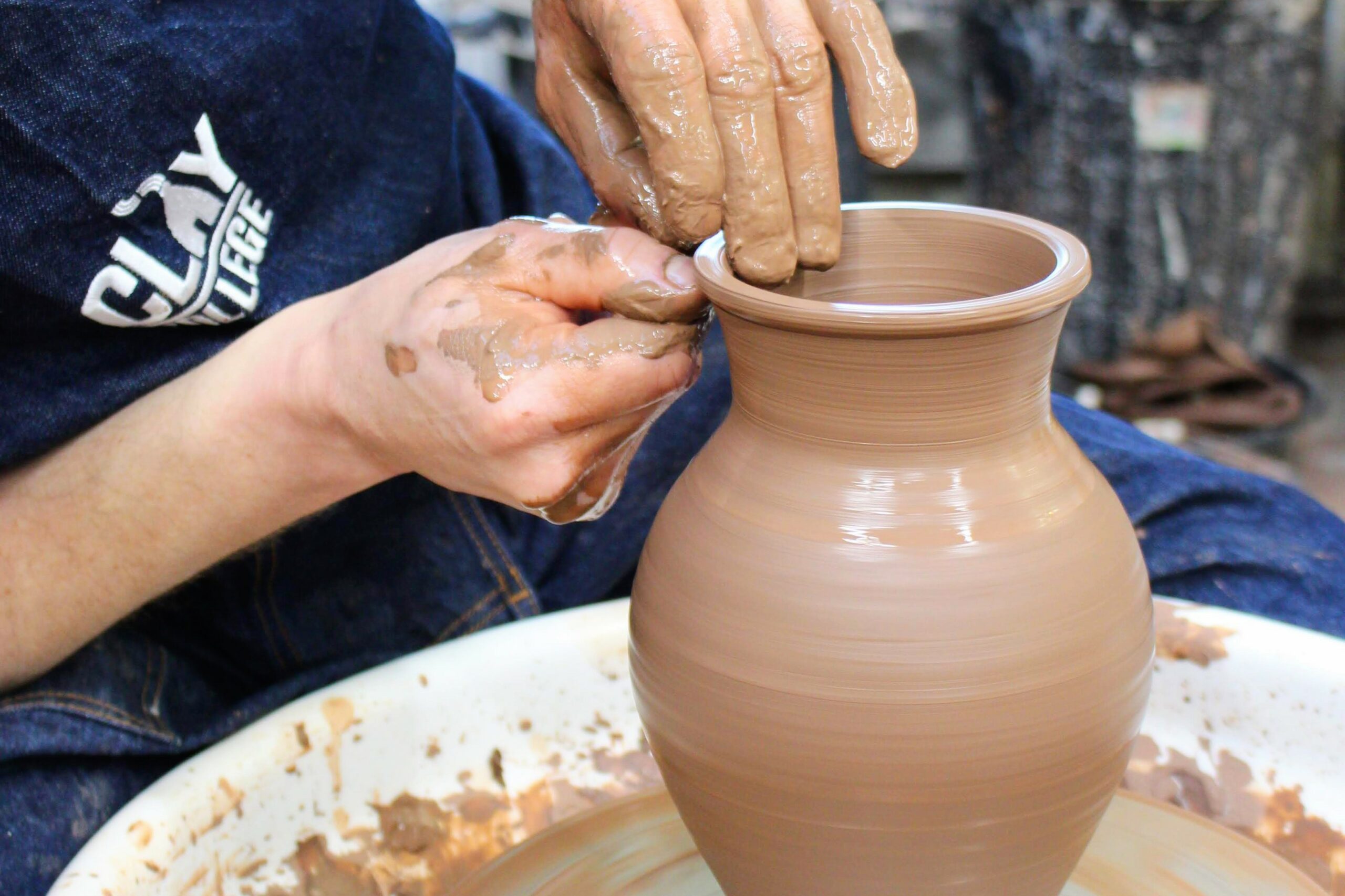 2 Week Intensive Throwing- FULL
August 22, 2022 @ 10:00 am

-

September 2, 2022 @ 4:00 pm

|

£950.00
This intensive throwing course is suitable for a range of learners; including improvers to those that are proficient in throwing. This course will enable you to develop greater consistency or to work towards throwing bigger and taller pots.  There will be a range of demonstrations as well as plenty of opportunities to practice throwing and help you develop your technique with the help of tutors, Kevin Millward and Ben Brierley.  Kevin and Ben bring many years of expertise and teaching experience to help you develop your making skills & pottery interest. Throughout the course, they will demonstrate the relevance between technical skills, design, and aesthetic considerations.  The course will cover:
Clay preparation; wedging and kneading.

Centering clay.

Lifting techniques, hand grips & throwing ribs. 

Handles, spouts, appendages and surface decoration. 

Lids.

Fixing wooden bats.

Turning .

Throwing consistently.
Throwing bigger and taller.
Troubleshooting.
Clay College is a not-for-profit organisation so all the proceeds from our masterclasses support the work we do. Situated in historic Middleport Pottery, we offer a creative environment, excellent facilities including a potter's wheel for each student that attends. This is a 9-day course as the course will not run on Monday 29th August which is a bank holiday. Please note: There will be plenty of tea, coffee, biscuits, and fruit for you to help yourself to throughout the day but lunch is not provided on this course. For this course, you should already be able to centre clay and be able to throw a cylinder. Please follow this page to see our Terms and Conditions: https://www.claycollegestoke.co.uk/terms-and-conditions/