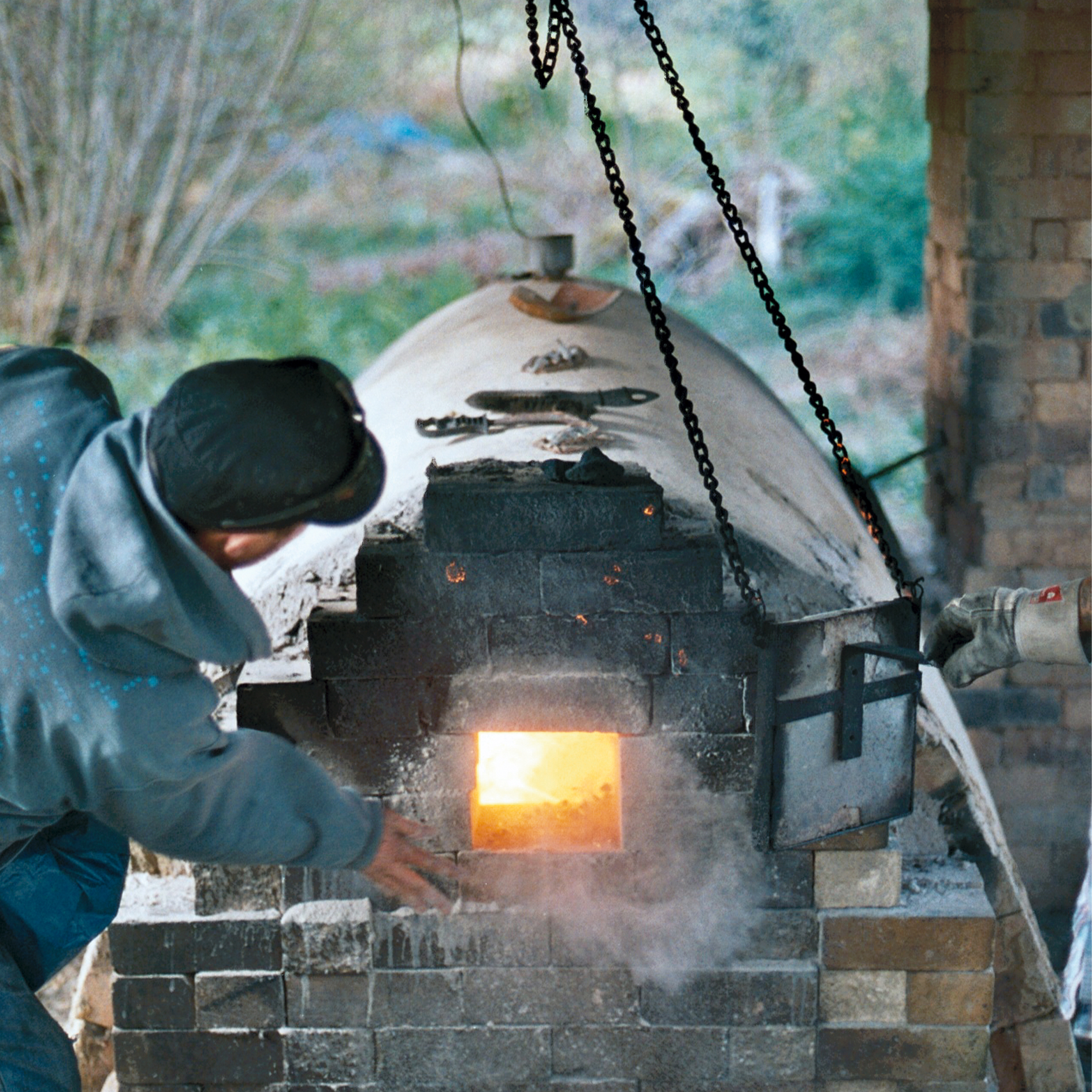 2-Day Masterclass with John Mackenzie
July 8 @ 10:00 am

-

July 9 @ 5:00 pm

|

£250.00
Clay College are delighted to welcome John Mackenzie for a 2-day masterclass on Saturday 8th July and Sunday 9th July. With a focus on wood firing, this masterclass will include lectures on wood firing techniques, kilns, slips, forms and glazes, as well as centring and throwing large amounts of clay, exploring mark making on smaller vessels and making pieces in an unusual way. We are delighted that this exciting maker is joining us for a masterclass to demo his unique take on making and firing.
John Mackenzie completed a degree in ceramics at Harrow University in 2001, where he developed a passion for wood-fired ceramics and kiln building. John has since built a number of wood-fired kilns and has been exploring the unique colours, surfaces and effects which can only be achieved with this process. John has recently built a new 140 cubic foot 'anagama' (cave) kiln which is fired with offcuts of wood from local sawmills.  The kiln is fired for around 50 hours and needs constant attention to build the temperate to above 1300 degrees centigrade, where the ash from the wood melts to form a glaze. He'll be bringing his wealth of knowledge to this exclusive and intimate masterclass.
John explores and specialises in the protracted and extreme firing process by developing his own clays, glazes and slips which respond to the flame, ember, and ash. He is fascinated with how the burning wood can imprint its energy onto the clay and looks to vary the atmosphere of the kiln to maximise the kilns potential. He includes locally found granite and feldspar to develop deep surface effects, texture, and colour. Born and raised in Cornwall, John has always had a close affinity to the sea and rugged Cornish coastline of West Penwith. John's work is a direct reflection of this, he aims to make functional vessels which communicate the elemental processes that they have been through.
Situated in the historic Middleport Pottery, the College offers a creative environment and excellent facilities including a potter's wheel for each student. We are not able to fire any of the pieces from this masterclass but if you would like to take 3 pieces of your work, please bring a box for safe transporting.
The college will be open at 9.30 am each day to allow for a 10 am start and clear down at the end of each day will begin at 4.30 pm so as to be out of the building by 5 pm.
Clay College is a not-for-profit organisation so all the proceeds from our masterclasses support the work we do.
Please visit our full Terms and Conditions here: www.claycollegestoke.co.uk/terms-and-conditions/